Meeting Information


Where ? Macon High School Cafeteria

When ? Next Regular Meeting
Monday November 6th 2017

Look for NCMOBEES sign

7:00pm to 9:00pm
Topics for Discussion

Flow Hive
Presented by
Colleen Schroll

Also if you have extracted Honey and want it tested for moisture content
the club's New Refractometer will be at the meeting.
Bring a small sample for testing


Q&A / Open Discussion
This will be the last meeting for 2017
We are planning for a beginners class in January or early Febuary 2018
Keep checking website or call one of the board members.





Swarm List

Below is a list of club members that are willing to come and get bee swarms.

Terry Arment , Shelbyville, Mo. 573-822-2653
Terry Barnett , Macon, Mo. 660-651-3989
Roger Bernskoetter ,Chillicothe,660-247-5504
Kevin Blew , Clarence, Mo. 660-349-8071
Bob Brammer, Macon, Mo. 660-415-6480
Brady Briddle, Kirksville, Mo. 660-626-7833
Ricky Caylor , Macon, Mo. 816-695-8267
Jerry Coulter, Jacksonville, Mo. 660-591-2097
Al Crego , Bosworth, Mo. 660-534-7404
Rich Davis, Macon, Mo. 660-651-8590
Don Duvall, Madison, Mo. 660-651-6275
David Gall, Callao, Mo. 660-833-7339
Bill George, Chillicothe, Mo. 660-214-0132
Karl Hostetler, Shelbyville, Mo. 660-415-7458
Aaron Hulse , Macon, Mo. 660-998-4311
Billie Hurley , Downing , Mo. 660-626-7817
Paul Jensen, LaPlata, Mo. 660-332-4027
Bob Klingenberg , Bevier, Mo. 660-385-5611
Troy Link, Moberly, Mo. 660-651-5104
Mike Mattox, Moberly, Mo. 660-651-8855, mcm@mcmsys.com
Charles Miller, Macon, Mo. 660-651-5602
Rick & Janet Miller, Excello, Mo. 660-346-1068
Deanna Morgan , Breckenridge, Mo. 660-973-0052
Jackie Mott, Madison, Mo. 660 651 8612
Ben Nelson, Macon, Mo. 660-385-2560
Paxton Pittman, Bevier,Mo. 918-316-7500
Roger Rector, Macon, Mo. 660-651-3822
Dan Schlipf, Macon, Mo. 660-384-4216
Dan West, Macon, Mo. 660-651-7582
Wade West, Shelbina, Mo. 573-424-7284
Deb Yearns 660-651-8490
Doug Yearns 660-651-0038
---
MAP
For More Opportunity to Learn Beekeeping
Check out our always free to attend BeeKeeping Club Meeting. 1st Monday of every month till winter.


Check out the rest of our website for various announcements and links to beekeeping supplies and more.

Check out this beautiful Swarm of Honey Bees
2017 has been and exceptional year for catching swarms in traps and in an open swarm as shown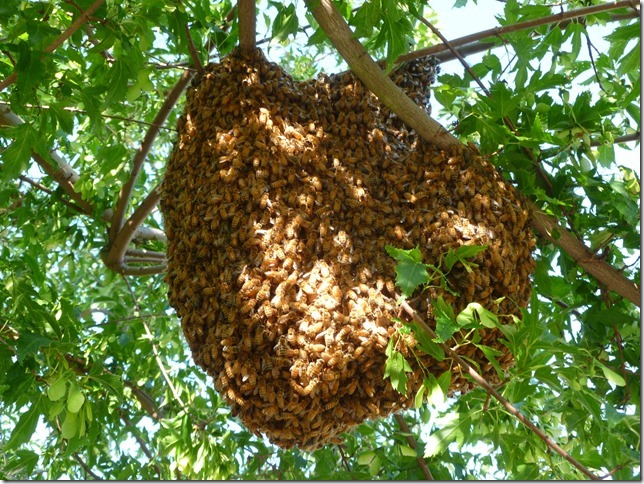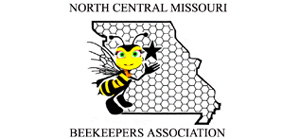 NCMO Beekeepers Upcoming 2017 Meetings

November 6
Flow Hive by Colleen Schroll
December
NO Meeting
January
No meeting



NCMOBEES meetings Minutes 2017
June 2017